1 tag
A dramatic Shakespearean response to every...
When something bad happens: True is it that we have seen better days.
When something REALLY bad happens: O woe! O woeful, woeful, woeful day! Most lamentable day. Most woeful day That ever, ever I did yet behold! O day, O day, O day! O hateful day! Never was seen so black a day as this.O woeful day! O woeful day!
When people say that something is wrong because the Bible says so: The Devil can cite scripture for his purpose.
When my girlfriend abandons me for food: FRAILTY, THY NAME IS WOMAN!
When someone doesn't thank me for holding the door open for them: BLOW, BLOW, BLOW, THOU WINTER WIND! THOU ART NOT SO UNKIND AS MAN'S INGRATITUDE!
When I burn something while cooking: MY CAKE IS DOUGH!
When human stupidity frustrates me: LORD, WHAT FOOLS THESE MORTALS BE!
When someone says I'm going to hell for my sins: NYMPH, IN THY ORISONS BE ALL MY SINS REMEMBER'D.
When I'm broke: My pride fell with my fortunes
When someone turns the light on after a period of darkness and blinding light ensues: OH, SHE DOTH TEACH THE TORCHES TO BURN BRIGHT!
When someone disagrees with me: THERE ARE MORE THINGS IN HEAVEN AND EARTH, HORATIO, THEN ARE DREAMT OF IN YOUR PHILOSOPHY.
When I argue with my girlfriend: The course of true love never did run smooth.
When I'm embarrassed: MUST I HOLD A CANDLE TO MY SHAMES?!
Someone says "Good Night": Good Night, Good night! Parting is such sweet sorrow, that I shall say good night till it be morrow.
Oh I get it. Shakespeare was able to write so much...
TO BE ....
10 takes on Shakespeare's most famous lines… TO BE…
5 tags
Troilus and Cressida (II,i,110-120)
Ajax:
I shall cut out your tongue.
Thersites:
'Tis no matter, I shall speak as much as thou afterwards.
Patroclus:
No more words, Thersites, peace!
Thersites:
I will hold my peace when Achilles' brach bids me, shall I?
Achilles:
There's for you, Patroclus.
Thersites:
I will see you hang'd like clatpoles ere I come any more to
your tents. I will keep where there is wit stirring, and leave the
faction of fools. [Exit]
Patroclus:
A good riddance.
2 tags
"Merciful heaven, Thou rather with thy sharp and sulphurous bolt Splits the..."
– Isabella Measure for Measure (II,ii,114-123)
2 tags
"Could I find out The woman's part in me—for there's no motion That..."
– Posthumus Cymbeline (II,v,19-30)
2 tags
"Let's be sacrificers, but not butchers, Caius. … And, gentle..."
– Brutus Julius Caesar (II,i,166, 171-177)
Anonymous asked: I apologize if I sound ignorant, but what are those Roman numerals and numbers you put in parenthesis?
4 tags
The Merchant of Venice (IV,i,180-187)
Portia:
You stand within his danger, do you not?
Antonio:
Ay, so he says.
Portia:
Do you confess the bond?
Antonio:
I do.
Portia:
Then must the Jew be merciful.
Shylock:
On what compulsion must I? tell me that.
Portia:
The quality of mercy is not strain'd,
It droppeth as the gentle rain from heaven
Upon the place beneath. It is twice blest:
It blesseth him that gives and him that takes.
Online Shakespeare Course: Shakespeare After All →
heavyheartedlove: Free class lectures via Harvard University
2 tags
"If love be rough with you, be rough with love: Prick love for pricking, and..."
– Mercutio Romeo and Juliet (I, iv)
1 tag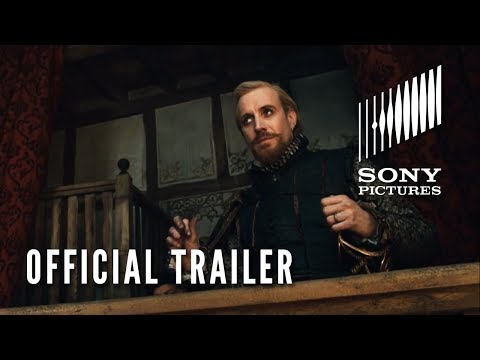 1 tag
1 tag
2 tags
"Merciful heaven, Thou rather with thy sharp and sulphurous bolt Splits the..."
– Isabella Measure for Measure (II,ii,114-123)
2 tags
"Friends, Romans, countrymen, lend me your ears! I come to bury Caesar, not to..."
– Marcus Antonius Julius Caesar (III,ii,74-77)
2 tags
"When you do dance, I wish you A wave o' th' sea, that you might..."
– Frorizel The Winter's Tale (IV,iv,159-161)
2 tags
"Let every eye negotiate for itself And trust no agent; for beauty is a witch..."
– Claudio Much Ado About Nothing II,i,178-180)
2 tags
"Journeys end in lovers meeting, Every wise man's son doth know."
– Feste Twelfth Night (II,iii,44-45)
1 tag
Titus Andronicus by William Shakespeare
quicksummary: Revenge is a dish best served with your loved ones in a pie.
1 tag
Sonnet CXXI
'Tis better to be vile than vile esteem'd, When not to be receives reproach of being; And the just pleasure lost, which is so deem'd Not by our feeling, but by others' seeing: For why should others' false adulterate eyes Give salutation to my sportive blood? Or on my frailties why are frailer spies, Which in their wills count bad what I think good? No, I am that I am,...
2 tags
1 tag
2 tags
"I have seen a medicine That's able to breathe life into a stone, Quicken..."
– Lafew All's Well That Ends Well (II,i,72-78)
2 tags
"My words fly up, my thoughts remain below: Words without thoughts never to..."
– King Hamlet (III,iii,101-103)
3 tags
2 tags
"When beggars die there are no comets seen; The heavens themselves blaze forth..."
– Calpurnia Julius Caesar (II,ii,30-31)
1 tag
Fact
"Shakespeare" is spelled 80 different ways in documents dating from the Bard's time, including "Shaxpere" and "Shaxberd."
1 tag
"If thou wilt weep my fortunes, take my eyes. I know thee well enough, thy name..."
– Lear King Lear (IV, vi, 176-180)
2 tags
Personal Mod Post.
Can I just say, my mind was blown yesterday when I realized The Lion King is the story of Hamlet. 
2 tags
"I have profess'd me thy friend, and I confess me knit to thy deserving..."
– Iago Othello (I,iii,336-344)
2 tags
"We should be woo'd and were not made to woo."
– Helena A Midsummer Night's Dream (II,i,242)
odysseiarex asked: Hullo! As you might know, there is currently a production of Much Ado About Nothing running over in England starring David Tennant and Catherine Tate as Beatrice and Benedick. Here is a petition asking to film the production like David Tennant's Hamlet was:

http://www.ipetitions.com/petition/muchadotodvd/

If all followers of this blog would sign it, and perhaps...
3 tags
2 tags
"O powerful love! that, in some respects, makes a beast a man, in some other, a..."
– Falstaff The Merry Wives of Windsor (V,v,4-6)) 
Anonymous asked: How many plays did William Shakespeare write?
2 tags
"What's gone and what's past help Should be past grief."
– Paulina The Winter's Tale (III,ii,223-224)
1 tag
Sonnet LVII
Being your slave, what should I do but tend  Upon the hours and times of your desire?  I have no precious time at all to spend,  Nor services to do, till you require.  Nor dare I chide the world-without-end hour Whilst I, my sovereign, watch the clock for you, Nor think the bitterness of absence sour  When you have bid your servant once adieu;  Nor dare I question with my jealous thought  Where...
1 tag
2 tags
Sonnet CXXX: Valentine's Day edition
My mistress' eyes are nothing like the sun; Coral is far more red than her lips' red: If snow be white, then her breasts are dun; If hairs be wires, black wires grow on her head. I have seen roses damask'd, red and white, But no such roses see I in her cheeks; And in some perfumes is there more delight That in the break from my poor mistress reeks. I love to hear her speak, yet well I know That...